How to enhance visual & spatial thinking?
---
︎

A panorama, especially when paired with virtual reality, mimics real life environment
︎


360º images

or

panoramas

position the viewer directly in the space and context. They help to convey information about orientation, distance, size and height as the viewer rotates the screen.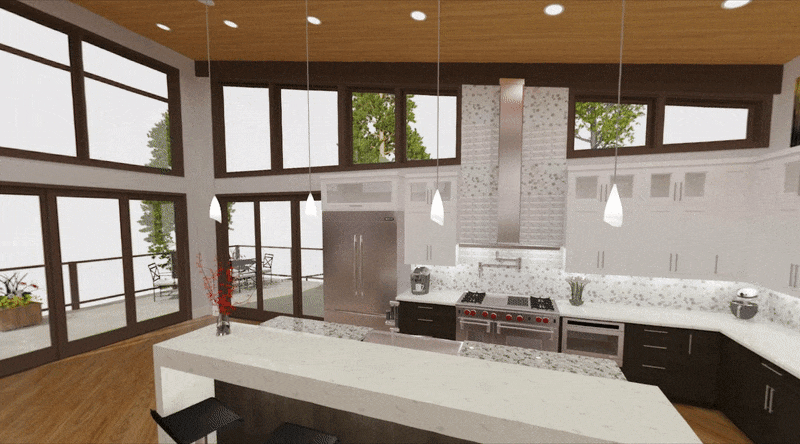 Scope App allows users to view panoramas in virtual reality using their mobile device.

Project
Redesign Scope Desktop Library that allows for designers to create immersive walkthroughs with panoramas

Role
UI/UX Designer
---
Opportunity
Architects
As a 3D presentation tool, Scope allows architects and designers to better communicate design intent.

Clients
By mimicking the real life environment, Scope helps clients visualize the space and helps make informed design decisions.
User flow
While the desktop library focuses on the user being able to manage their panoramas and orchestrate a walkthrough, the end-to-end user flow made sure the transition to immersive mobile VR was seamless for them and their client.
---

The userflow was then rendered tangible and actionable with the help of wireframes.
Design System
These ideas were then clothed with the brand's identity system adapted to the product.
︎

Components in action