How to communicate 3D design intent in 1:1 scale?
---
︎ Why confine architectural designs to 2D representation tools when you can actually walk the distance between the couch and the bedroom door

Prospect allows architects and construction professionals to create an immersive and collaborative true-to-scale walkthrough of their 3D models.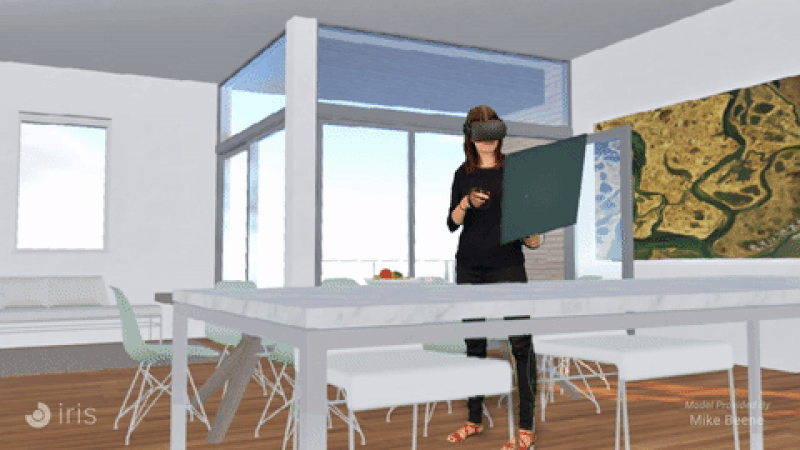 ---
Prospect desktop library is a hub for users to organize, share and collaborate on their files.
Organize
Import your 3D models, convert them into immersive virtual reality experiences.
Collaborate
Create collaborative meetings and share them with others in your team.
Review
Save actions taken during a VR review/meetings like screenshots, annotations etc. for review.
︎
Along with a brand fresh, there was an opportunity to better integrate the platform with our user's existing workflow with features aiding easier collaboration and more
in-depth design reviews.
Project
Redesign Prospect Desktop Library and make recommendations for in-VR menu to reflect the brand refresh. Work on key new features like cloud syncing and issue tracking.

Cloud Syncing
Cloud syncing eliminates sending over bulky files right before a joint review session and allows the user to grant different levels of access to clients/collaborators.

Issue Tracking
Suggestions/notes from a VR meeting are formalised into an actionable issue tracker. This boosts productivity of VR review sessions by encompassing resource allocation, time accounting and priority management.

Role
UI/UX Designer

Design System
The branded elements are adapted for the interface.
Wherever possible, filled icons are used as they provide better visibilty in VR.
User Journey
Let's follow Arno as he leverages cloud syncing to host a VR meeting with his client Sudha.


---
︎
Collaboration
Arno makes sure the folder with the file is sycned to the cloud and turns the
Collaboration
feature on for the design file. He then shares the meeting code for the file with Sudha.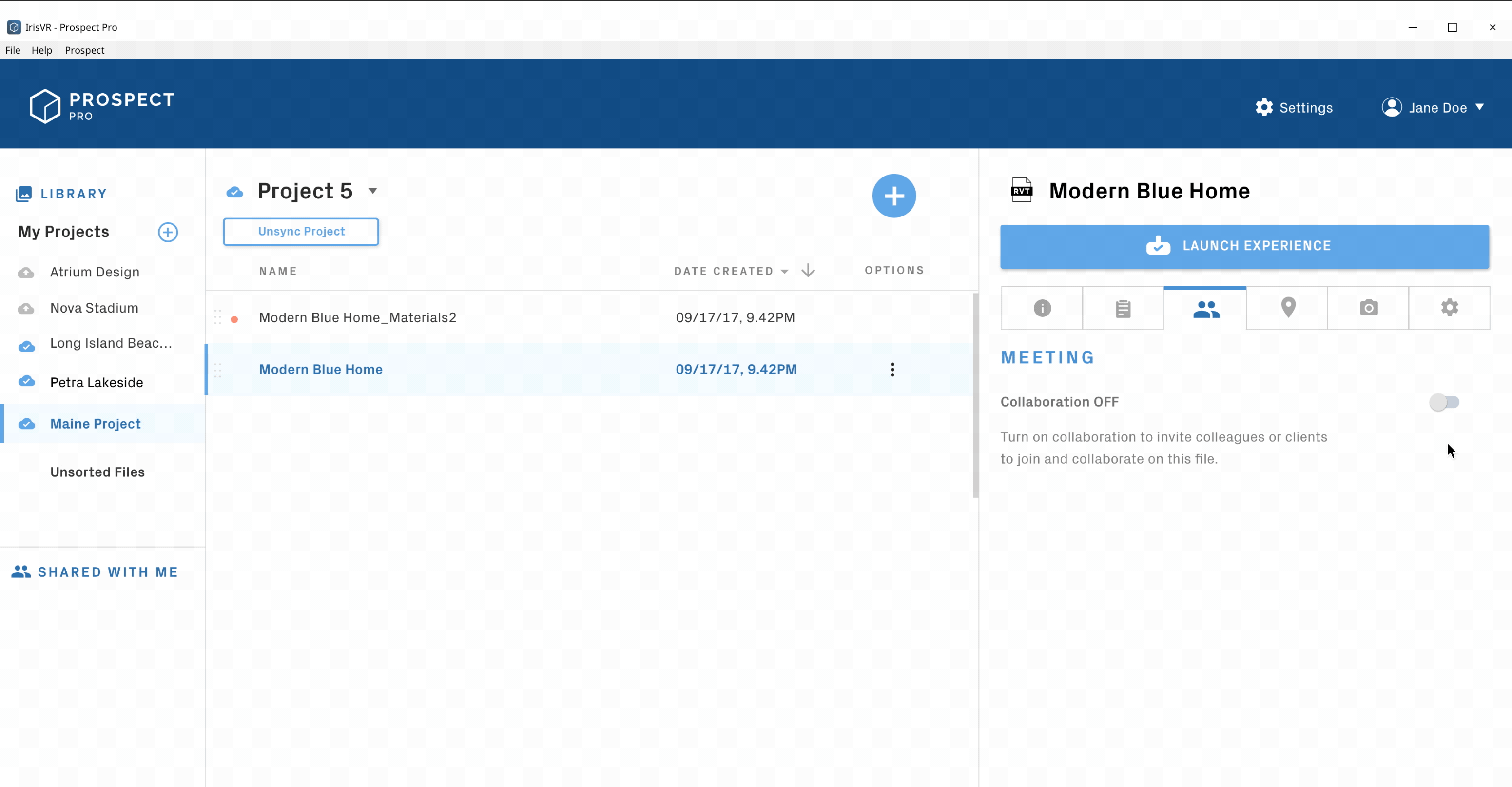 Sudha receives the instructions from Arno and downloads Prospect. As a guest, she doesn't need to create an account and can simply join the meeting with the code.